Winter in beautiful British Columbia is a lot more than powder-covered slopes and alpine adventures in the backcountry. We've gathered a list of cozy log-cabin getaways, daytrip ideas and rainy-day hideaways throughout the province, so you can get out there and enjoy this winter—no matter where you are!
VANCOUVER COAST AND MOUNTAINS
Outdoor
FISHING
Fishing isn't just a fair-weather activity on Vancouver's coast and mountain region. Nestled between mountain peaks and a short 30-minute drive from Whistler, Pemberton offers some of the world's best ice fishing. The abundant trout-filled lakes begin freezing over in November, and by mid-December anglers can test their skills (or luck) at mountain lakes from the warmth of an ice-hut. For those new to the area or the sport, enlist the help of Pemberton Fish Finder, providing year-round fishing charters.
Stay
DRUMKEERAN HOUSE
Gather your friends and loved ones and plan your winter getaway at this Celtic lakefront lodge you'll have all to yourself. The Drumkeeran House sits among the Pemberton Valley's rolling hills, at the point of Ivey Lake. Constructed from square-cut, dovetail chinked logs felled from BC western redcedar, this forest hideaway is spacious enough for 12 people to experience the comforts of Celtic hospitality.
With over 700 feet of waterfront and five acres of forested land, there is plenty of room to build snowmen and snow forts or test out the snowshoes. And when the lake freezes over, lace up your skates for some pond hockey right outside the front door. By evening, you can gather in the country kitchen, around the crackling wood fire or in the eight-person hot tub. Accommodations include six bedrooms with forest and lakefront views, each boasting an en suite bathroom with heated floor. Welcome home!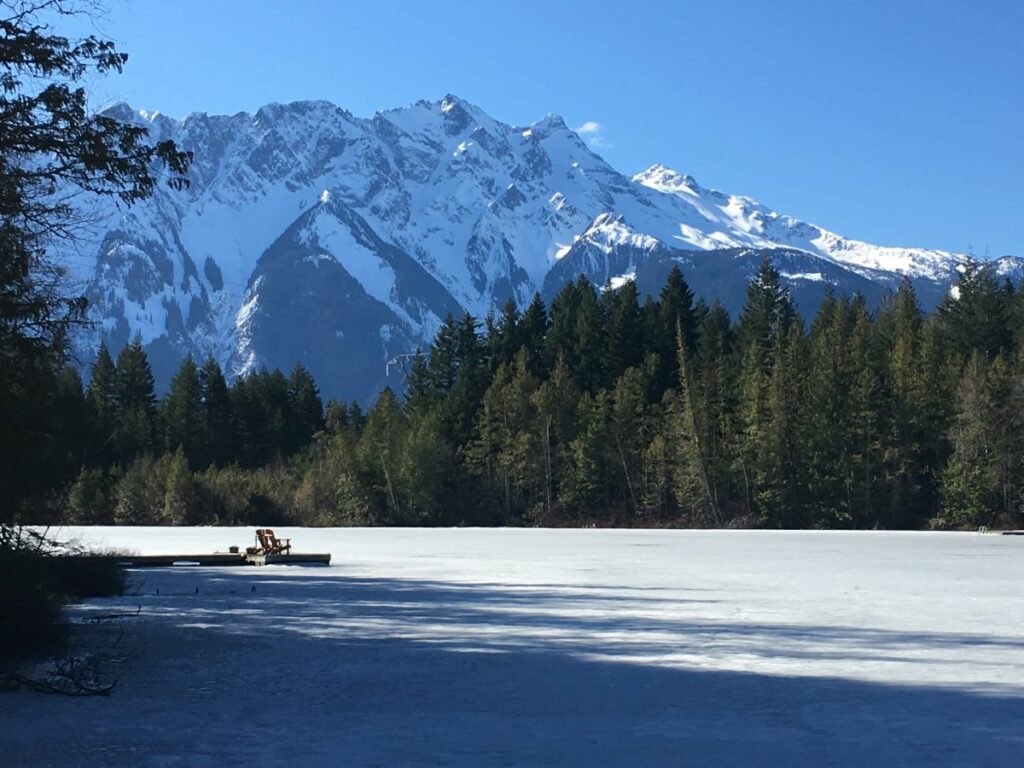 Arts and Culture
AUDAIN ART MUSEUM
Experience the artistic history of British Columbia at the Audain Art Museum, in Whistler Village. Built by home-builder and philanthropist Michael Audain, the museum opened its doors in 2016 winning awards for its spectacular architecture within Whistler's evergreen forest. The museum showcases art dating back to the 18th century, including the Audain's private collection, with the permanent collection containing nearly 200 works with samplings of Emily Carr, post-war modernist works from E.J Hughes, Gordon Smith and Jack Shadbolt and showcases from accomplished contemporary artists like Jeff Wall, Dana Claxton, Marianne Nicolson and Stan Douglas. Explore the current exhibition or join a daily walking tour, learn to glass etch, sculpt and paint at Art after Dark and Family Studio Sundays or even roll out your yoga mat for an evening stretch—all free with admission.